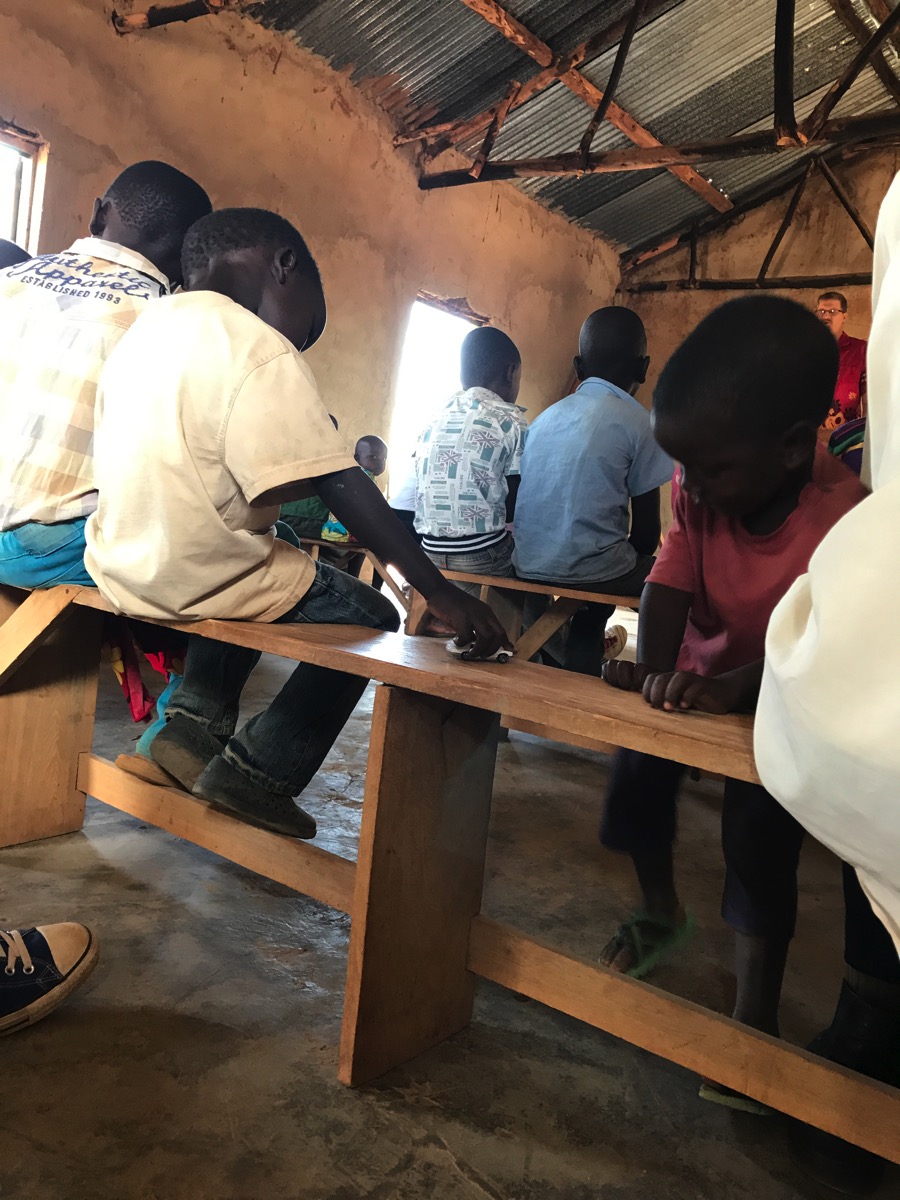 I found my quiet seat prizes as promised and gave them out today. Hands down, the very favoritest are the matchbox cars we give to the boys. Today, the big brother that got the prize shared it with his little brother. The boy played with it and entertained younger children with it for almost the whole church service.
Church attendance was down today. Many people were home sick with flu (head colds from the dry season) or malaria. The harvest was poor last month. Many are suffering from sickness brought on by malnutrition. These are issues we deal with here on a regular basis. 
When Jesus ministered here on earth, he met people's physical needs as well as their spiritual needs. Sometimes, in order for people to hear the message we are seeking to share with them, we have to remove the obstacles that are preventing them from hearing. If they are hungry, they need food. If they are sick, they need medicine.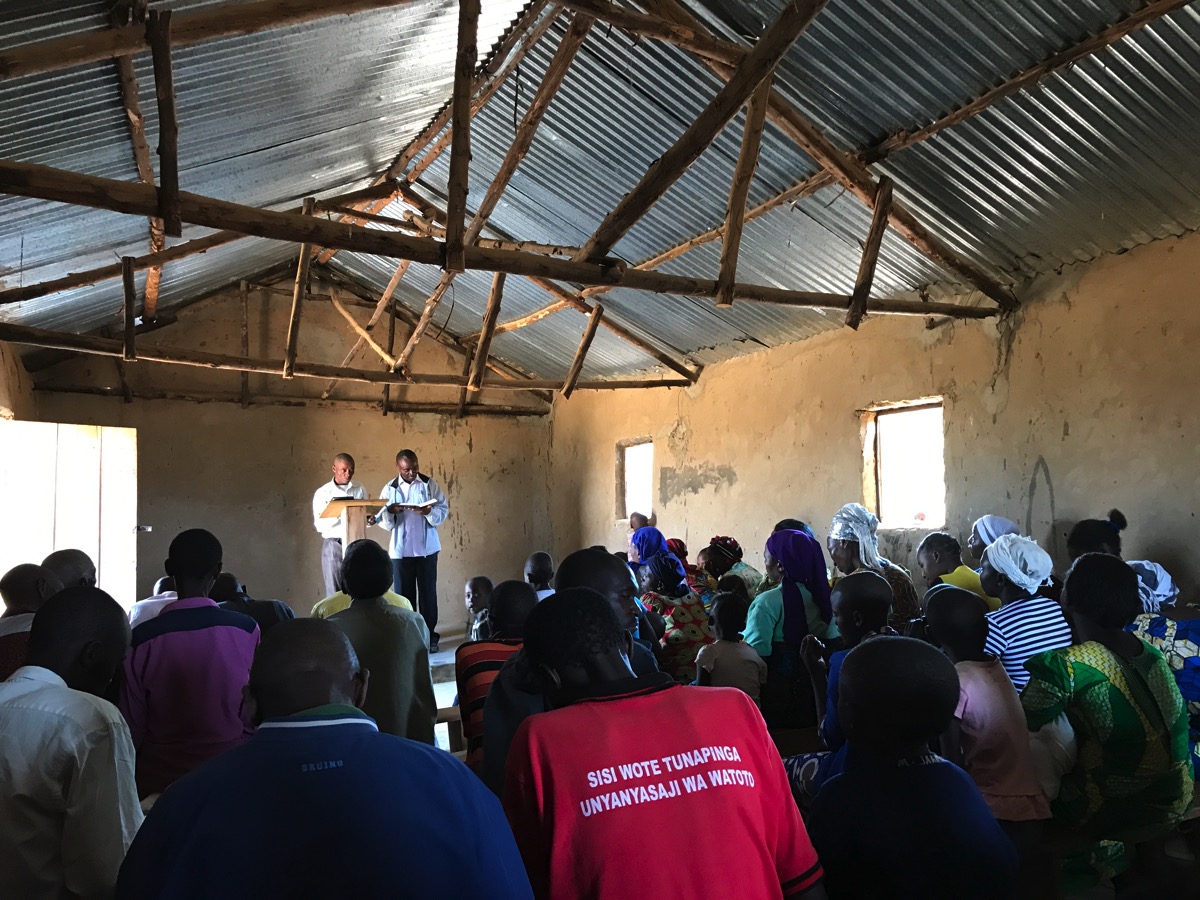 We asked for a show of hands in the service at Isanja for how many were sick. Every adult there raised their hand. These people live with deprivation on a daily basis, but for the last year, it's been much worse. The rains didn't come as they should have and people in the district died of starvation from the famine that ensued. Christians around the world and the entire country of Uganda were moved to help. They brought food to the people in the districts that needed it most.
The rain came for the rainy season earlier this year but it ended too early. The crops didn't yield as they normally do. The people in the district are facing famine and starvation for the second time in a year.
We have been getting a list of needed medication to take out to them this next week. We're also going to be taking food and soap out on a regular basis for a while. If we don't meet the physical needs, they won't even be around for us to meet the spiritual ones.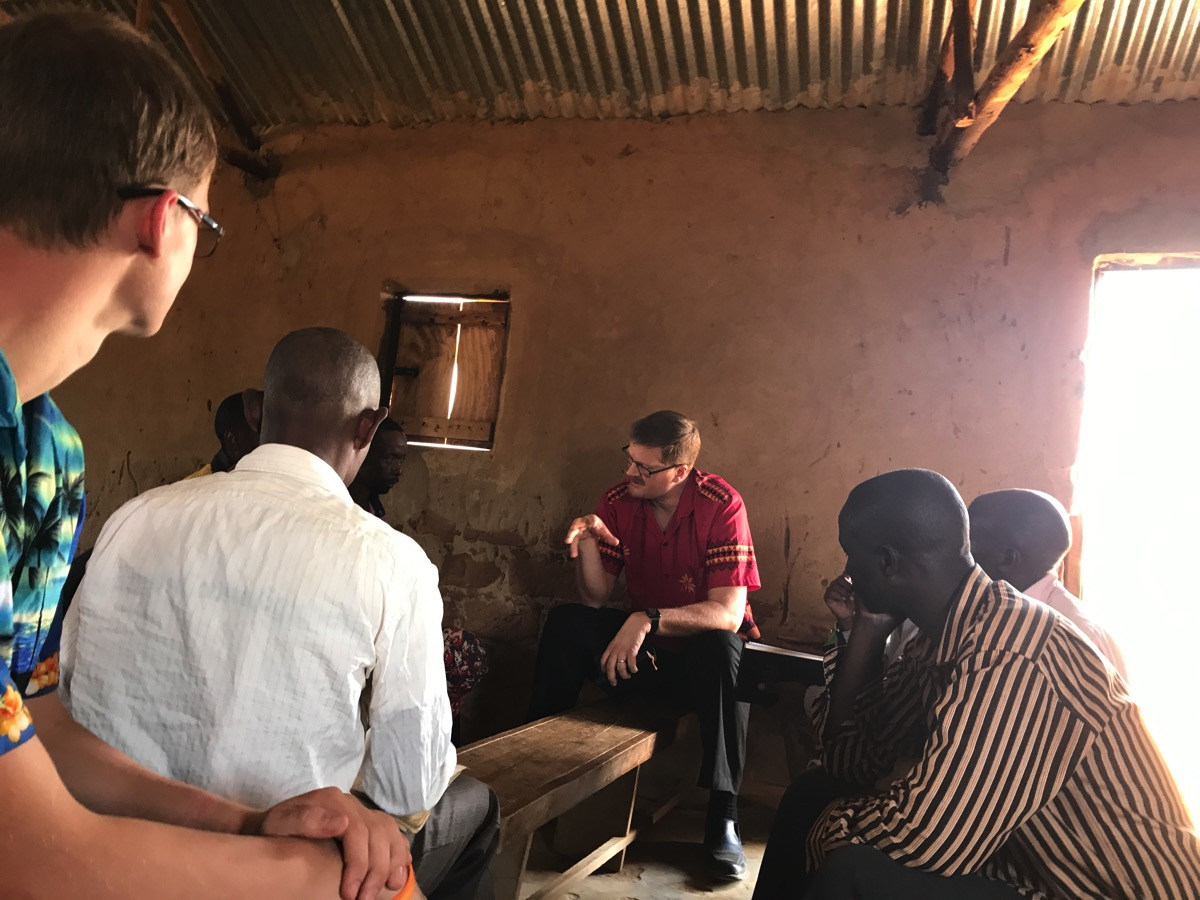 As for meeting spiritual needs, James was able to sit with a man from Isanja, lead him to the Lord, and give encouragement to all the men in the church! They were all listening intently to everything that was said, not only by James, but also by some of the other church leaders. One man is from another village where we've wanted to start a church for a long time. Some from that village have walked to either Ngarama or Isanja for church but it's a long walk to either place. With four churches already, we've struggled to know how to take on something else. It appears God is opening doors for us!
http://missionuganda.com/stuff/logo.png
0
0
Anna
http://missionuganda.com/stuff/logo.png
Anna
2017-07-23 19:10:23
2017-07-23 19:10:23
Visiting the Afflicted