James is preaching through Romans in our churches. He started today with Paul's greeting and introduction in chapter 1.
Today is also Eid and the end of Ramadan. Muslims don't go to mosque on Sunday but this morning they were going in droves. It was strange to see so many Muslims walking to their meeting along with everyone else who attends Catholic or Protestant services.
I taught Sunday School at Ngarama and Isanja today for the first time in over a year. Years ago, I started teaching through the Bible in Genesis. We've reached the life of David.
I felt like I couldn't quite get it together for the class this week. For one thing, I can't remember where I put my quiet seat prizes. I know I have them. Somewhere. But I haven't seen them in the stuff I've put away and cleaned so far. Gotta love it when you put something somewhere so you can remember where it is — and then you can't find it. 😀
It's very windy today. I got through the whole lesson at Ngarama with only one or two of the flannel graph pieces blowing off. I tried to be cool about it, pick the piece up and put it back while not losing pace in my lesson. Theogen shut a window to help with the draft.
Then the whole bottom panel with all the pieces fell off and landed on the ground.
I picked it up but didn't put it back because I was so close to the end and I couldn't be cool about it and not get distracted.
Elizabeth stood next to the board at Isanja just in case. Next week I'm taking clothes pins to keep it on!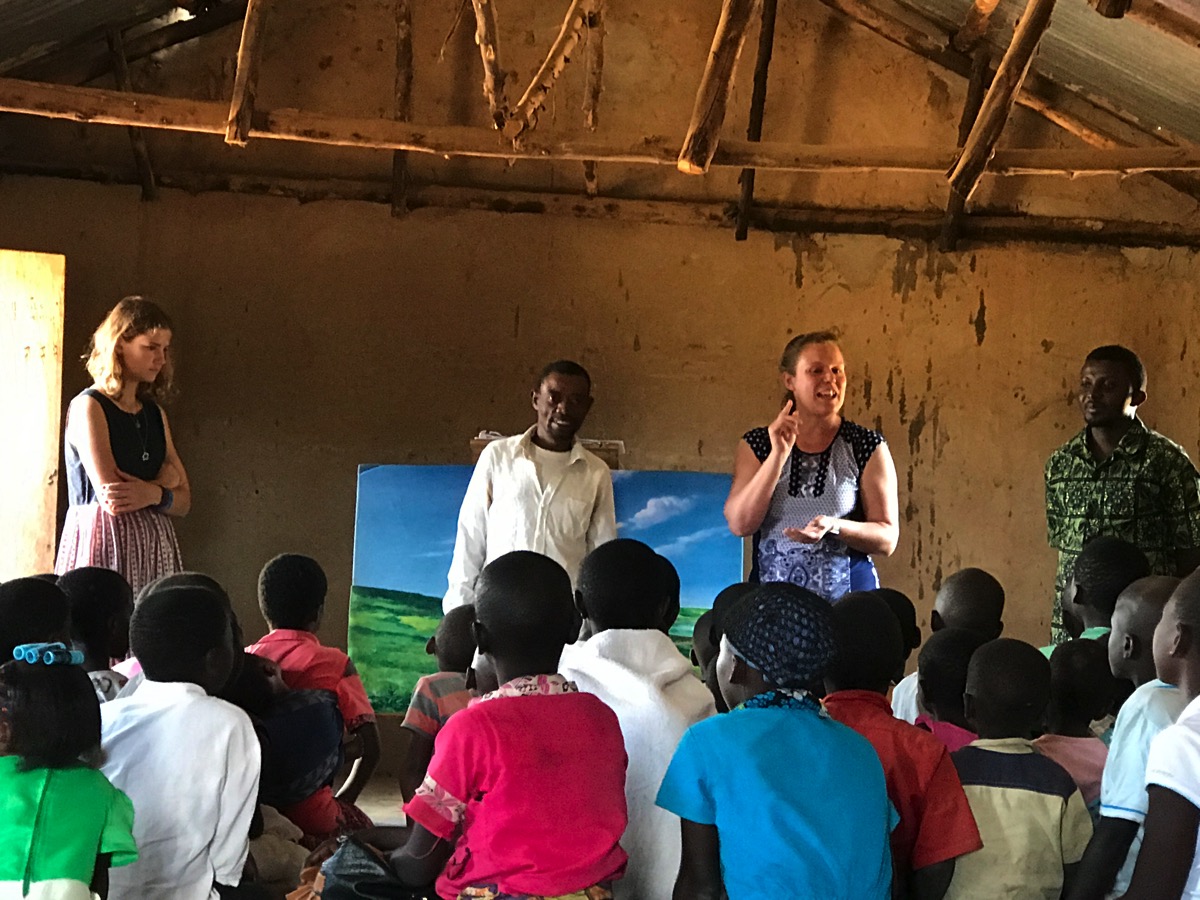 (She wasn't upset, she was just bored. All she had to do was stand there and block the wind and it didn't fall off again. 😉 )
http://missionuganda.com/stuff/logo.png
0
0
Anna
http://missionuganda.com/stuff/logo.png
Anna
2017-06-25 14:41:56
2017-06-26 14:43:41
Blow wind blow!